Embedded Technologies can work with your requirements in three simple ways:
Configure a system from off-the-shelf components. (Standard)
Elect to make modifications to existing platforms. (Semi-Custom)
Engage with us on a fully custom hardware platform. (Full-Custom)
Embedded Technologies' using our Design and Engineering resources, comprised of mechanical and electrical engineers as well as industrial designers, offers an array of services for those needing a degree of customisation. From case design and modifications through component development, our team offers the services needed to serve as your hardware engineering partner. Just as important, our pairing of modular design and an accessible local team allows us to work quickly and efficiently to develop your appliance on time and on budget.
Custom Case Modifications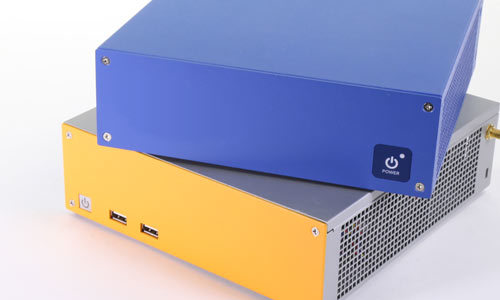 Our computer cases are designed with customisation and flexibility in mind. By leveraging our modular platform architecture and Engineering & Design resources, we can quickly and cost-effectively modify our chassis for your specific project needs. On anything from bezel logo printing to the incorporation of more complex features, we'll work with you to create your ideal solution.
Custom Chassis Kit For Motherboard: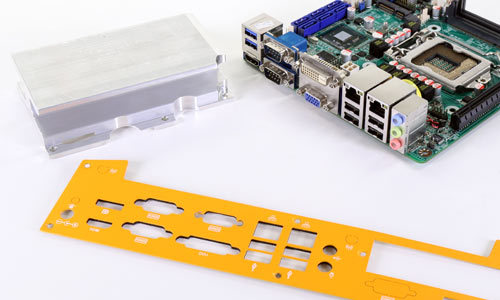 Our case customisation  is not limited to our range of industrial computers but extends to include our range industrial range of industrial single board computers requiring specific I/O, incorporation customer specific electronics and custom frontplate and backplate. If you would like to use a industrial motherboard which isn't offered in our off the shelf standard industrial computer offering, this service gives a greater flexibility and options available to your design.
Custom Mounting Brackets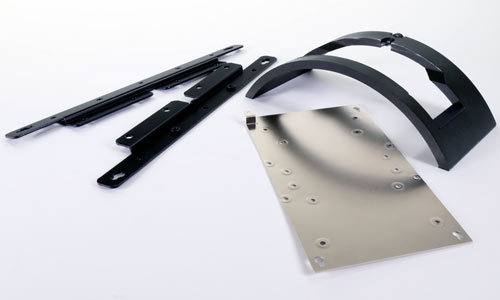 Our range of industrial computers are designed to support DIN and wall-mounting options.  For more specific mounting requirements we can make custom brackets to accommodate them.  As examples of mounting solutions include rackmount adapters and I/O cable covers and secure theft-deterrent housings.
Custom Wire Harnesses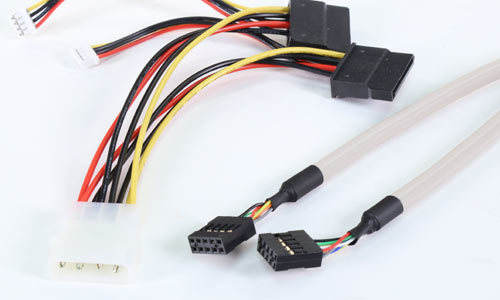 If you're ever made custom cables this is a must to consider, let us take the pain away using our extensive local and international supply chain we can design, source and test and supply any internal or external wiring cable harness.
Custom Faceplate & Backplate Design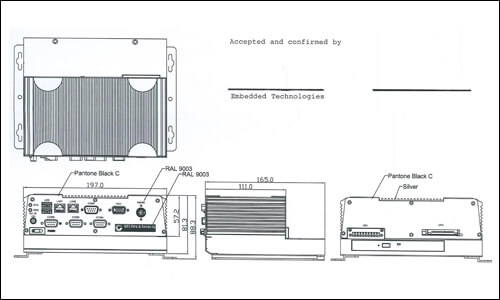 Take the bezel faceplate or backplate, of one of our industrial computers and customise it to meet your requirements. Due to our highly modular product architecture we are able to quickly switch out individual parts. Customization options include, but are not limited to, personalised company logo labelling, additional cutouts for I/O, removing cutouts to hide I/O, custom port labeling, different material finishes and colours offering a customer computer solution to meet your requirements.
Industrial Design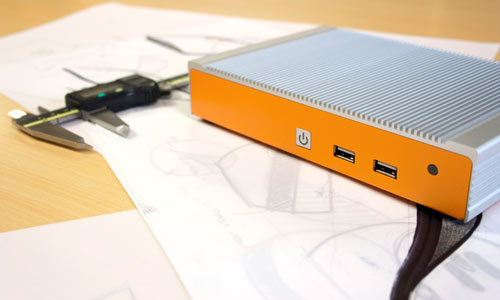 Engage our Industrial Design Team to take the design of your custom computer to the next level. We will take you through the product development process, from concept generation, through concept development to finalized 3D renderings. The 3D renderings offer invaluable insight into how your finished product will look.
Custom Components (buttons, boards etc)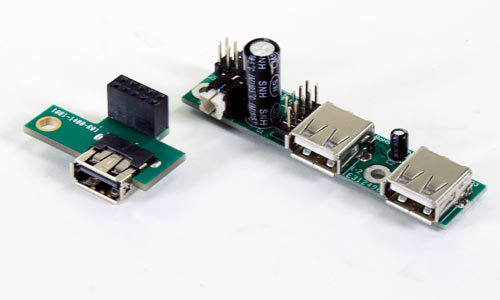 This service offers design, project management and production support of bespoke components, cables and boards.  If you're wanting fast bespoke I/O solutions, consider the PICO range of board with BIO interfacing or COM express industrial modules