First impressions are important and making your brand stand out with your company logo gives that bit of competitor edge that can make the difference in the marketplace. Our branding services not only help you improve the out-of-box experience, but enable you to personalise your hardware platform and packaging with the addition of your brand colours, logos, product name, custom accessories kits and serial labelling.
Custom Branding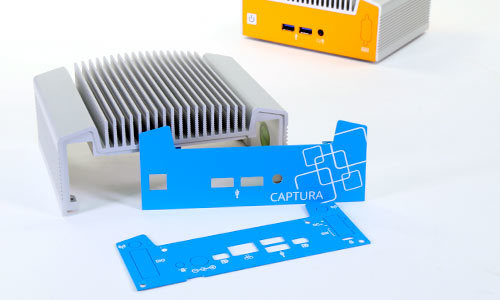 Custom branding is an exciting service that allows you to custom brand the faceplates and backplates of your systems and have them in your hands in mere weeks. With minimal upfront engineering fees,  this service has been designed with your needs in mind. Personalising your computer has never been so simple or cost effective.
Screen Printed Logo On Regular Box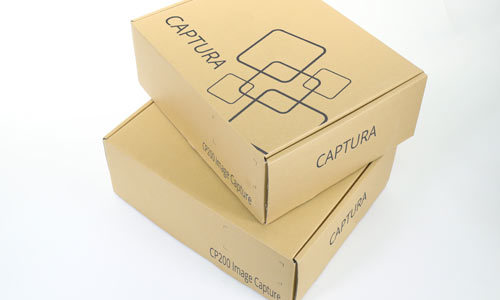 Customise the standard brown packaging with screen printed graphics. Add your logo, product information, certification marks and more.
Custom Inclusions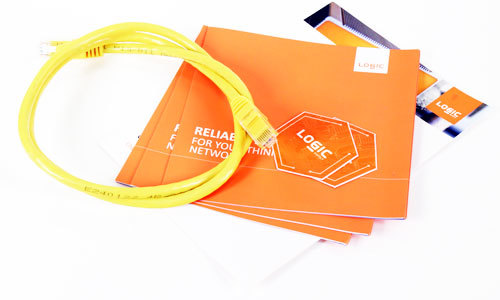 Add printed materials, such as quick start guides and marketing collateral, to your system box.
Custom Branding – Case Heatsink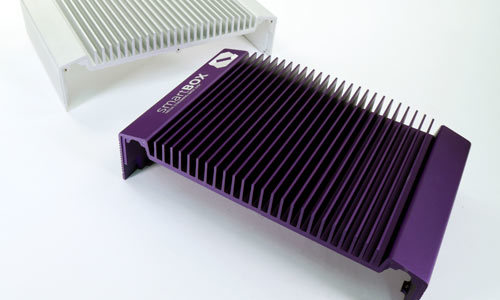 Our Industrial Line of industrial computers offers the flexibility to select a custom color for the aluminum heatsink lid of the case . Our extensive range of colour schemes can match your corporate colours. Before you decide we can offer a rendering of what your system will look like with the custom heatsink.
Full Colour Printing On White Box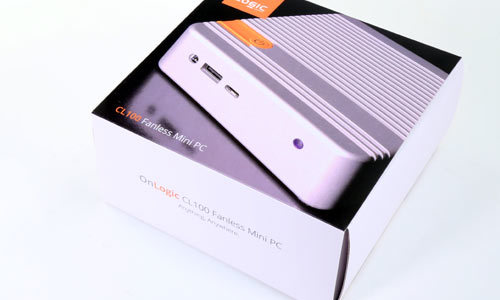 Upgrade our standard brown box to a white box with full colour digital printing.
Standard Serial Number Labelling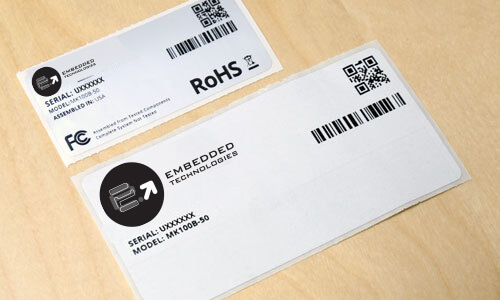 All computers and computer packaging will have a label which includes Serial number, manufactured date, barcode, , model number and relevant compliant markings.
Custom Serial Number Labels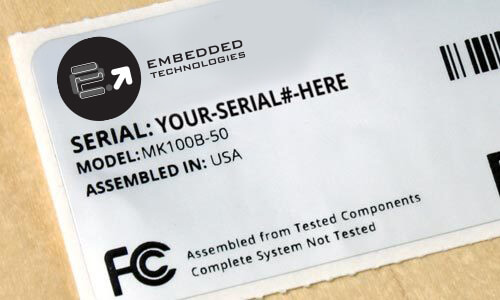 You can specify a custom serial number sequence for your industrial computers. Options include a custom prefix or suffix to the incremental numbers, and production time data such as date and time can be included. Characters may include a-z, 0-9, and -. Max total character length is 16.
Unbranded Serial Number Labelling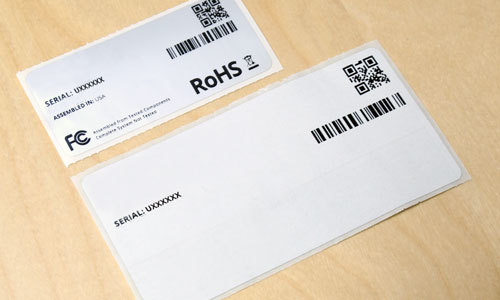 The unbranded labeling option provides a unique model number  and custom serial number range and packaging labels.
MAC Address Labelling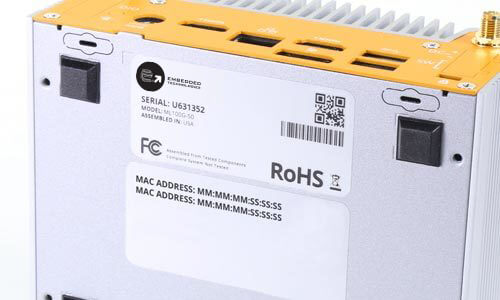 If you require the MAC address/es to be listed on your computers, we can integrate them on the system label or create a secondary label detailing this information.